The Common University Entrance Test (CUET), formerly known as the Central Universities Common Entrance Test (CUCET) is a standardized all-India test conducted for admissions to different undergraduate, postgraduate, diploma, certificate, and research programs. In March 2022, the National Testing Agency (NTA) initiated this new revamped version of CUCET which is now adopted across 45 central universities, together with other states, deemed, and private universities. 
CUET: An Analysis
With around 15 lakhs registrations in its introductory year, CUET has rapidly turned into India's second-largest entrance examination, surpassing JEE mains. As an outcome, a highly competitive test demands you to be well-prepared with an intense study plan to accomplish good scores. 
In this blog post, we take you through the best ways to prepare for the CUET exam using a combination of expert-approved CUET preparation tips and impactful learning strategies that will help you ace this highly competitive exam. 
Key Pointers on How to Prepare for CUET Exam
In case you plan on appearing for CUET 2023, you must make the most of your time by setting the appropriate learning pace from the get-go. To assist you in gearing up, we have put together a few CUET preparation tips that will boost your performance. 
Understand the CUET syllabus 2023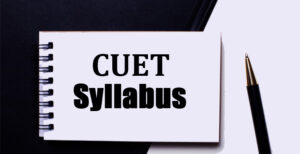 The CUET syllabus is likely to vary depending on your language and domain-specific subjects of your choice. You can principally expect topical questions regarding literary aptitude, current affairs, mathematics, and logical and analytical reasoning, surrounded by others. It is best to list out the topics and make note of topics from the most to least weightage to make sure that you do not miss out on anything.  
Make a list of endorsed universities 
Creating a list of your preferred institutions will provide you an insight into the previous year's cut-off. You can as well use this information to evaluate the scores you need to target in CUET 2023 and prepare respectively. 
Look for CUET preparation books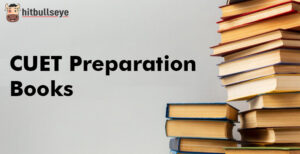 Once you are clear on the domain-specific subjects you are going to opt for, buy at least two to three top-rated CUET books to solidify your preparation. These informative guides are not just going to help you cover your syllabus effectively but will as well ensure that you have the most updated study material for CUET 2023. 
Be Particular and consistent 
The CUET exam preparation procedure demands a combination of learning, practice, and revision. So you should minimize distractions and dedicate a valid number of hours towards executing your learning strategies with focus and consistency. 
Prepare a time-table
As the CUET syllabus covers a broad range of topics, making a timetable based on your weekly and monthly goals can help tackle all topics in order of priority. This is an essential part of your learning strategy and will assure that you remain well-prepared and organized close to the exam time.  
Revision is the key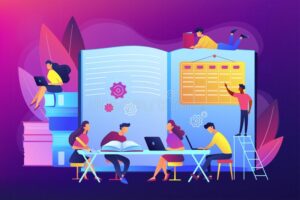 When inventing your study plan, ensure that you factor in enough time for revision to go over important or complex topics. You can even have a dedicated revision time at the end of every study schedule to clarify concepts and enhance your preparation further.  
Refer to previous CUET papers
One of the most vital CUET preparation tips is to practice previous years' CUET papers. This will help you better understand the type of questions, format, great-importance topics, scoring questions, etc., and provide you an insight into what to expect before appearing for CUET 2023. 
Solve CUET sample papers 
The best method to evaluate your CUET preparation is by attempting sample tests once you have covered the whole syllabus. You can appear for the CUET Mock Test 2023, a close replica of the actual test that will aid you to learn more about the speed and accuracy needed.
How to Prepare for CUET Language Test/Paper – Section 1A & Section 1B
Section 1A (13 languages) and Section 1B (19 languages) of the CUET examination are meant to test your command and fluency over languages. Every section has 50 questions and you need to answer 40. These questions are typically divided across reading comprehension, verbal ability, grammar, and vocabulary. Here are some CUET preparation pointers for the language section:
Build a reading habit (books, newspapers, etc.). This will assist you to interpret information quickly and practice finding keywords to frame solutions in reading comprehension questions. 

Read at least 10 pages per day so that you can enhance your vocabulary and strengthen your grammar abilities and skills. 

Deal with practice comprehensions to polish your critical and analytical thinking skills. It will as well give you an idea of effective time management while attempting this section. 
How to Prepare for CUET Domain-Specific Test/Paper – Section 2 
You can choose between five to six domain-specific subjects in this section, based on the number of languages selected in Section 1. In this section, there is a sum of 50 questions out of 40 that need to be answered. These questions depend on the NCERT Class 12 syllabus. Here are some pointers to help you be well-prepared for CUET section 2: 
NCERT books have been annotated as the prime preparatory source for CUET. You can refer to these books to accelerate your domain-specific preparation. 

Make clear study notes with relevant definitions and formulas to make revision simple and easier. 

Practice CBSE Previous Class 12 exam papers and sample tests to solidify basic concepts. 
Attempt MCQ-based questions from NCERT textbooks to obtain an idea of the level of difficulty
How to Prepare for CUET General Test/Paper – Section 3
This section vastly encompasses questions on analytical & logical reasoning, current affairs, quantitative aptitude, and general awareness. These tips should boost your preparation for CUET section 3:
Revise foundational concepts across Classes 8, 9, and 10 for good clarity on quantitative questions. 

Maintain a notebook with all relevant formulas to make it easier to skim through during revision time. 

Practice puzzle-related questions to enhance your problem-solving skills. 

Read the newspaper daily to stay updated on national and international affairs. 

Enhance your calculation and mind-mapping skills to solve specific kinds of questions quickly. 

Deal with mock tests and CUET papers from previous years to better understand reasoning-based kind of questions.