SAT 2 Exam: The Reality Shrouding Behind Its Suspension and Exemption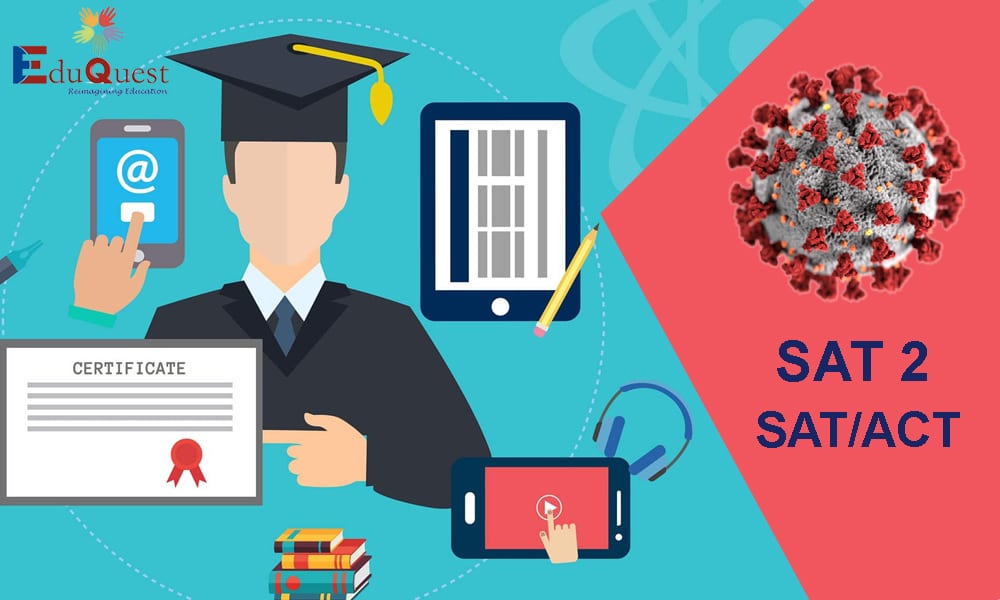 SAT 2 Exam: The Reality Shrouding Behind Its Suspension and Exemption
Covid 19 is transforming the lives, education system, and examination patterns, especially in those cases which are based on the MCQ method of questioning rapidly more than anything else. There have been growing rumors that SAT 2 either exempted or suspended, forcing the universities to re-think and re-schedule their admission process for the 2020-21 intake.
Amidst this confusion, what is the veracity leveled behind SAT 2 scores and their acceptance in prestigious universities? It still needs to work out with reasoning backed by research. The test has been deferred as of now, and it will not be administered on June 6, 2020, and all of this has been done keeping in view the student's safety, and following the public health guidance.
There is no reason for students to become panicky for SAT Subject Test because now it shall be administered each month, from the calendar year that starts in August. There will also be a fresh test administration on September 26, 2020. The registration for fresh SAT II administrations will begin from May, with testing authority announcing fresh date in the week of May 26. All the eligible students who have previously registered for the administration will not have to pay the fee.
MAXIMIZE YOUR CHANCES OF SCORING SAT 1450+
LEARN LIMITLESS WITH EduQuest
Here's the link for that you can visit to see the more details: https://pages.collegeboard.org/sat-covid-19-updates
According to Yale University, the tests will not play any role in evaluation process for prospective students taking admission to first year. Admission committee is not going to consider the SAT Subject Tests. For more information, visit: https://admissions.yale.edu/covid-19
Cornell University opines that applicants without the test results would require to give additional evidence in the form of grade reports of the most current senior secondary school. Students do not need to submit the applications by including their SAT 2 Score. And in case of students who have taken the SAT 2 in 2020 administrations will submit their scores, which will help in assessing their level of preparation for the college.
For more information, visit: https://admissions.cornell.edu/news/cornell-university-suspends-actsat-testing-requirement-2021-applicants
Harvard is asking for the SAT Subject tests from all first-year applicants when they fill the Universal College Application, or the Coalition Application. Prospective applicants can also self-report your SAT and ACT test scores (including Subject Tests, Advanced Placement, etc.). There is also possibility for students to submit SAT scores from tests taken as late as the December and the February for the ACT.
Look out for more information at: https://college.harvard.edu/admissions/apply/first-year-applicants
Updates on March and May, 2020 Administrations
The designated institution responsible for administration of SAT subject tests have suspended May 2, 2020 dates. Furthermore, the test administration for March 14 that had earlier been scheduled for March 28, also stands suspended for the time being.
In this regard, the applicants who had already registered for the test dates in May, as well as those whose March test centers were locked due to the Pandemic, or even those applicants who did not receive March scores as the result of anomalies, shall be refunded in time. Amidst all the pandemic fiasco, one thing seems clear, students appearing in 2020-2021, will definitely have fewer test dates available before them to align to the deadlines for filling the college applications. However, the positive thing is that the educational institutions that accept SAT 2 are aware of reshufflings of test administration, and would therefore consider it on a serious note.
Read Also: Tips & Strategies To Score High in SAT
It is quite practical to put that situations and format of SAT II administration shall not be the same as earlier. Definitely, there is silver lining and for sure as the test dates have been reshuffled and not suspended or canceled for the academic year 2020-21, Pandemic or No Pandemic, SAT 2 examination is going to take place, and it is very much there and real.
Read Also: SAT ACT Got Cancelled? How Admissions will Happen?
MAXIMIZE YOUR CHANCES OF SCORING SAT 1450+
Sign Up to Score
High
Better
Faster